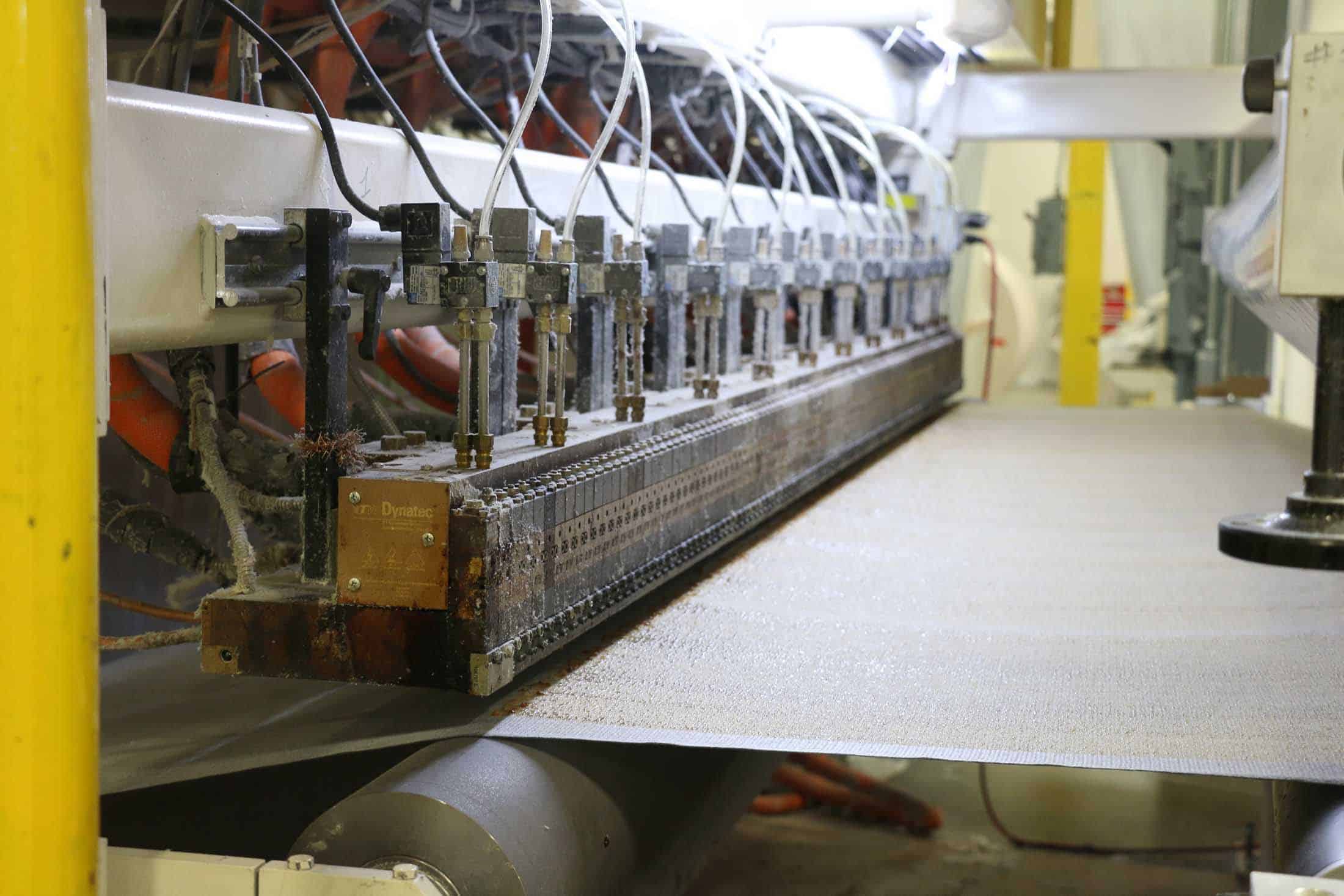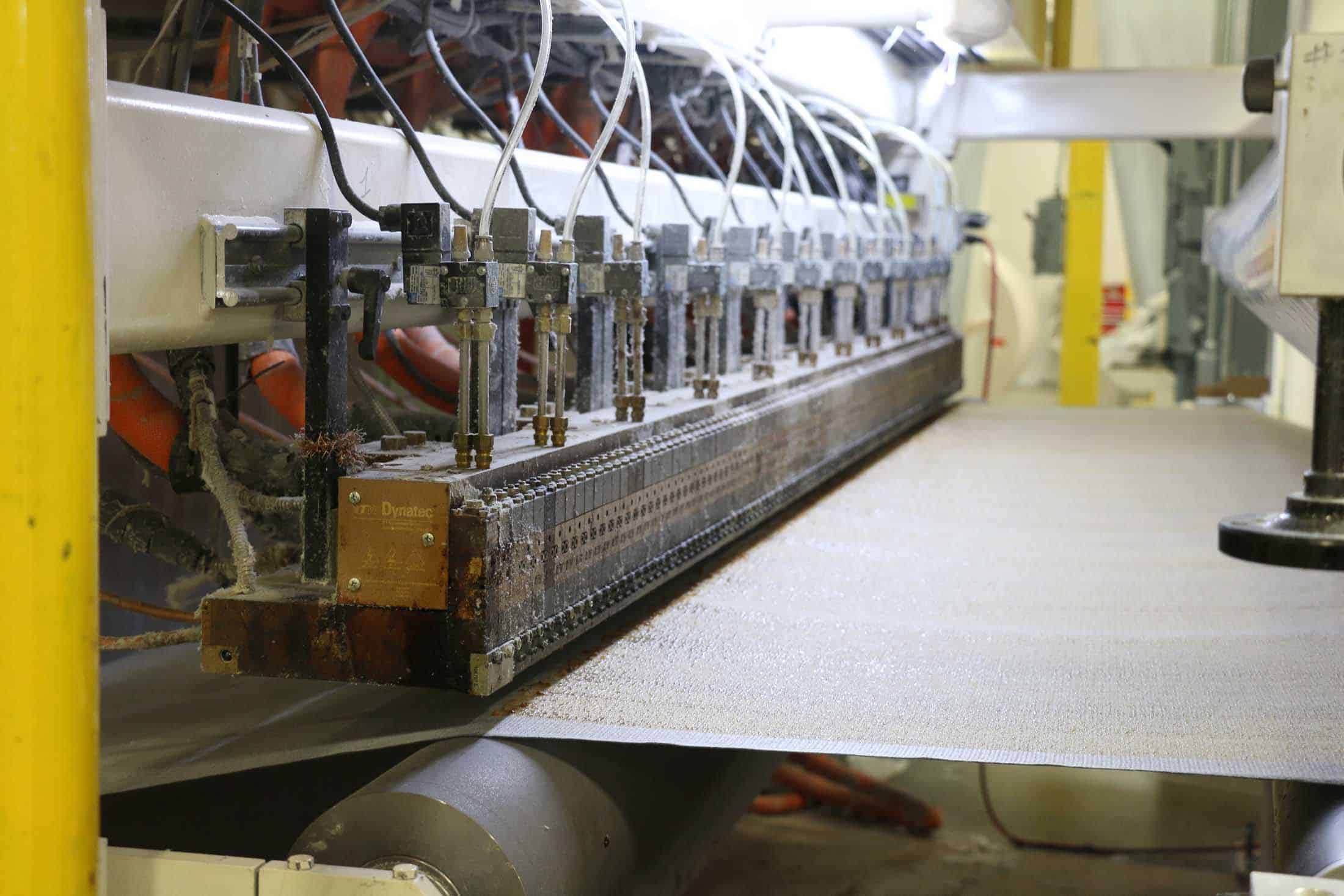 American Custom Converting's expertise in laminating a variety of substrates is a company strength. We have two machines that specialize in water-based adhesives along with a 124-inch ITW Hot Melt Extruder.
ACC's laminating capabilities feature a range of adhesive add-on rates, with unwind widths up to 124 inches for hot melt and 54 inches for water-based adhesive.
Options:
Hot Melt
Water-Based Adhesive
Click here for a full list of specs and capabilities.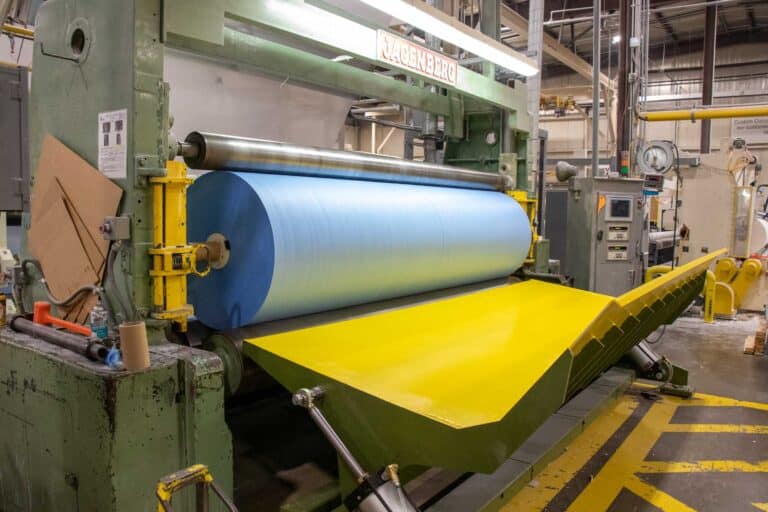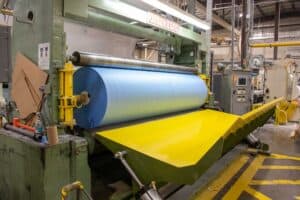 AC Converting laminates a wide range of materials that medical products suppliers convert into finished goods such as gowns and table covers. Our ability to produce laminations that meet AAMI (Association for the Advancement of Medical Instrumentation) barrier standards from level 1 through level 4 simplifies your sourcing efforts and delivers product consistency.
AAMI levels indicate the level of protection a material provides from bloodborne pathogens and other bodily fluids, with higher numbers providing greater levels of protection. We specialize in the production of spunbond meltblown spunbond (commonly referred to as SMS) non-woven fabric tri-laminates that meet specific AAMI levels.
Our wide web machine is capable of producing laminations up to 124 inches, with windup diameters up to 59 inches.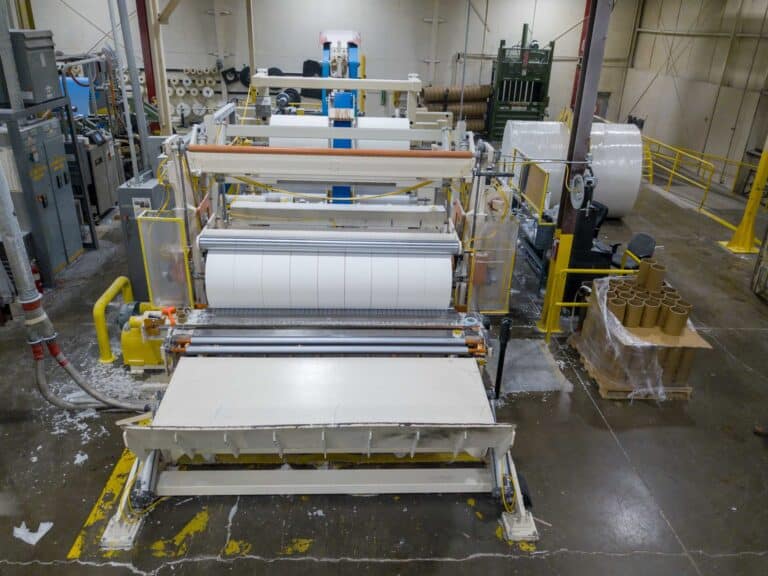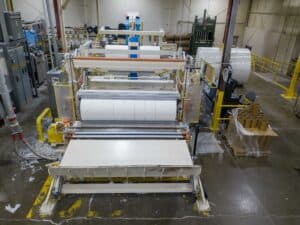 AC Converting fulfills lamination orders that feature heavier-grade materials used in industrial applications. Our ability to deliver high-quality laminates using non-woven, woven or film substrates provides converters with the precise product specifications they need.
Industrial laminations covers a wide range of products such as:
Construction materials
Environmental isolation covers
Filtration media and other protective barriers
Pressure-sensitive applications
Our wide web capabilities can produce industrial laminations up to 124 inches, with windup diameters up to 59 inches.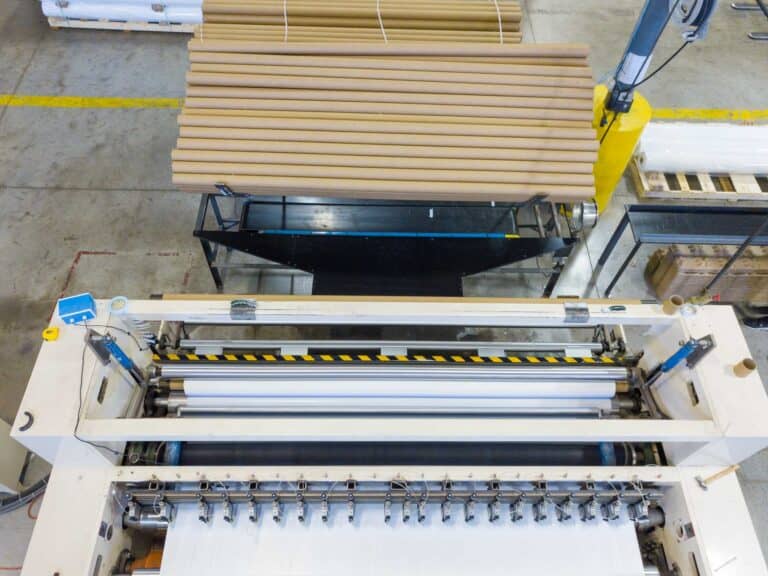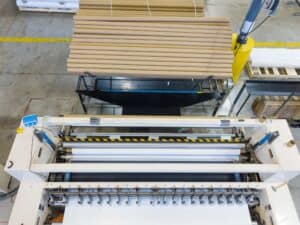 Consumer packaged goods (CPG) companies have a wide range of needs for laminated materials. AC Converting has the flexibility to deliver high-quality laminations that CPGs use in their processes to create an optimal customer experience.
We execute pressure-sensitive adhesive applications that deliver the performance characteristics you expect, with web widths ranging from 40 inches to 124 inches.