Wisconsin nonwoven folding converters work to achieve varying end product requirements
Nonwoven folding converters need to be expert problem solvers in order to deliver the wide range of end product capabilities and requirements requested by their consumer product company customers. American Custom Converting (ACC), a leader in water-based adhesive laminating and other converting services in the United States, has established a reputation for meeting those requirements for a variety of nonwoven materials.
"Our role in the nonwoven folding converters market varies depending on the end product," says Mark Kyles, managing member of sales at American Custom Converting. "That is why we make it a point to promote the versatility of our team and willingness to modify equipment to achieve our customer's desired result."
As an expert in providing adhesive laminations, ACC can combine nonwovens with poly and other substrates to produce items that have moisture barriers or other features. ACC handles nonwoven webs ranging in size from six inches to 15 feet, large enough to produce items such as drop cloths and large drapes. Large web nonwoven folding services offers the capability of seaming, making it possible to expand the overall width using a slight overlap at the seam.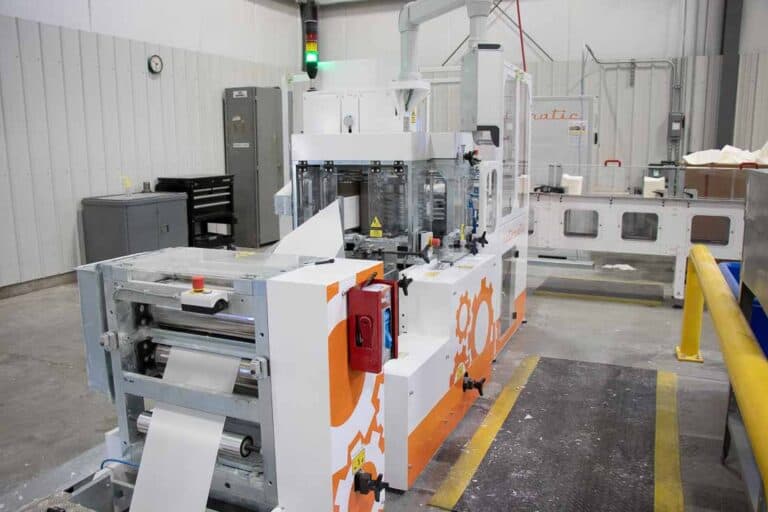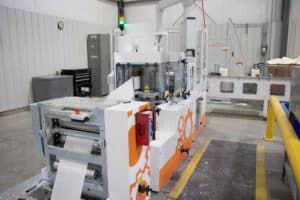 Nonwoven folding converters fill specialized niches
Nonwoven folding converters such as ACC often fulfill customer orders that require complex technology solutions to add the desired value. Nonwovens vary in composition, with soft, stretchy material among the most challenging.
ACC's sweet spot lies in folding dry nonwovens such as airlaid, spunlaced resin bonded along with films and other substrates. Other services include:
Wide web slitting and rewinding
Laminating
Packaging finished products
"Our team is committed to providing high-quality products and services while operating with integrity," Kyles says. "We stand out from other nonwoven folding converters in our ability to dependably deliver cost-effective quality on time."
About American Custom Converting
American Custom Converting is a Green Bay, Wisconsin-based converter of paper, tissue, nonwovens and other substrates, as well as a provider of hot and cold lamination services, folding and packaging, aqueous coating, complete product finishing, and contract manufacturing. ACC teams adhere to Current Good Manufacturing Practices (CGMPs), supported by a dedicated Quality Assurance Manager, and are dedicated to adding value with integrity for every customer.
For more information on American Custom Converting or to request a quote, go to https://www.acconverting.com/ or call 920‑494‑3258.